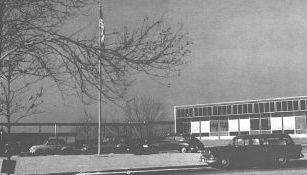 Click here to join the reunion e-mail list. Then you can:
1. Receive information about this website and John Jay reunions.
2. Send e-mail to other classmates who join the list.
3. Receive e-mail from other classmates who join the list.
Nobody will see your e-mail address without your permission.
Click here to modify or cancel your e-mail list membership.
Click here to send e-mail to a classmate. You don't need to know the address. First you'll enter your own address to identify yourself. Then you'll type your message and pick your classmate's name from a list. Just pick the Compose button to get started.
Send communication about this website to webmaster@jjhs.org or pick here to fill out a "contact us" web form.

---